Sponsored By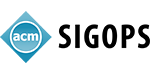 In Cooperation With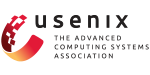 Supporters
Twitter
---
Logo design by
Michal O. Zadok
.
Panelists
Hyunjun Park

Hyunjun is passionate about using biology to address complex challenges. As co-founder and CEO of Catalog, he is leading the effort to handle the explosion of digital information, using cutting edge tools of synthetic biology. Hyunjun obtained his BS at Seoul National University, PhD in microbiology at the University of Wisconsin Madison, and conducted postdoctoral research at MIT.
Hugo Patterson

Hugo Patterson was co-founder of Datrium which developed disaster recovery as a service software and systems that integrated high-performance primary storage capabilities with cost-effective data protection and disaster recovery orchestration for virtual machines. Hugo served in various roles including Chief Scientist, Chief Architect, CTO, and VP of Engineering. Datrium was acquired by VMware in 2020. Its technology is available in the VMware Cloud Disaster Recovery SaaS solution.

Prior to Datrium, Hugo served as EMC Fellow and CTO of the Backup Recovery Systems Division of EMC which includes the Avamar, Data Domain, Disk Library, and Networker product lines. Hugo joined EMC in July of 2009 on its acquisition of Data Domain. He started at Data Domain in March 2002, shortly after its founding, and served as Chief Architect from May 2002 till December 2008 when he was named CTO. Data Domain had its IPO in 2007.

From November 1999 to March 2002, Hugo was the lead architect for data availability and management at Network Appliance Inc., a provider of storage and data management solutions. There, he pioneered the use of snapshots and replication as an alternative to conventional backup by building the SnapVault product and instigating development of the Nearstore product line, which leveraged SATA disks to reduce costs.

Dr. Patterson holds a B.A. in Mathematics from the University of Chicago, an M.S. in Electrical Engineering from the University of Maryland and a Ph.D. in Electrical and Computer Engineering from Carnegie Mellon University. Hugo was the inaugural recipient of the CMU Parallel Data Lab Distinguished Alumni Award. He grew up in New York City (Manhattan).
Niraj Tolia

Dr. Niraj Tolia is the General Manager and President of Kasten (acquired by Veeam), which he founded in order to solve the problem of Kubernetes backup and disaster recovery. He also sits on the Governing Board of the Cloud Native Computing Foundation (CNCF).

Niraj has held multiple leadership roles in the past including Senior Director of Engineering for Dell EMC's CloudBoost group and VP of Engineering, Chief Architect, and Staff Engineering at Maginatics, acquired by Dell EMC. Niraj also advises and invests in startups including Hedvig, a company acquired by Commvault. In a previous life, he was a Senior Researcher at HP Labs.

Niraj received his Ph.D., MS, and BS in Computer Engineering from Carnegie Mellon University, where he was a part of the Parallel Data Lab. His research concentrated on distributed storage systems with an emphasis on deduplication and wide area network data transfer.
Hakim Weatherspoon

Hakim Weatherspoon is the Co-founder and Chief Executive Officer of Exotanium, Inc., a software-based cloud optimization company, and Professor in the Department of Computer Science at Cornell University and Associate Director for the Cornell Initiative for Digital Agriculture (CIDA). His research interests cover various aspects of fault-tolerance, reliability, security, and performance of internet-scale data systems such as cloud and distributed systems. Weatherspoon received his PhD from University of California, Berkeley. Weatherspoon has received awards for his many contributions, including an the University of Washington, Allen School of Computer Science and Engineering, Alumni Achievement Award; Alfred P. Sloan Research Fellowship; National Science Foundation CAREER Award; and a Kavli Fellowship from the National Academy of Sciences. He serves on the USENIX Board of Directors and is the Founder, Steering Committee, and General Chair for the ACM Symposium on Cloud Computing. Hakim has also been recognized for his work to promote diversity, earning Cornell's Zellman Warhaft Commitment to Diversity Award. Since 2011, he has organized the annual SoNIC Summer Research Workshop to help prepare between students from underrepresented groups to pursue their Ph.D. in computer science.