Sponsored By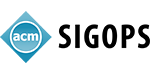 In Cooperation With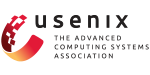 Supporters
Twitter
---
Logo design by
Michal O. Zadok
.
THANK YOU FOR ATTENDING HOTSTORAGE 2021!
For the health and safety of our community, the HotStorage workshop will be held in a virtual format.
The 13th ACM Workshop on Hot Topics in Storage and File Systems (HotStorage '21) will take place July 27-28, 2021 in cooperation with USENIX in association with the 2021 ACM International System and Storage Conference (SYSTOR '21). The proceedings of HotStorage '21 will appear in the ACM Digital Library.
The HotStorage workshop provides a forum for cutting-edge storage research, a place where researchers and industry practitioners can discuss new opportunities and challenges in storage technology. Submissions should propose new research directions, explore non-traditional approaches, or report on noteworthy or counterintuitive learnings and experience in emerging areas. Submissions will be judged on their originality, technical merit, topical relevance, and the likelihood of leading to insightful discussions that will influence future storage systems design and applications.
Awards Announced!
Important Dates
Paper submissions due: Friday, April 30, 2021, AoE
Notification to authors: Tuesday, June 8, 2021
Final papers due: Tuesday, June 29, 2021
Program Chairs
Philip Shilane, Dell Technologies
Youjip Won, Korea Advanced Institute of Science and Technology (KAIST)
Program Committee
Ramnatthan Alagappan, VMware
Ali Anwar, IBM Research
Janki Bhimani, Florida International University
Yuan-Hao Chang, Academia Sinica
Somali Chaterji, Purdue University
Andromachi Chatzieleftheriou, Microsoft Research
Youngri Choi, UNIST
Peter Desnoyers, Northeastern University
Dan Feng, Huazhong University of Science and Technology
Ashvin Goel, University of Toronto
Xubin He, Temple University
Dean Hildebrand, Google
Jian Huang, University of Illinois at Urbana-Champaign
Jooyoung Hwang, Samsung Electronics Co., Ltd.
Djordje Jevdjic, National University of Singapore
MyoungSoo Jung, KAIST
Sudarsun Kannan, Rutgers University
Donna Lewis, Dell Technologies
Chun Liu, Futurewei
Youyou Lu,Tsinghua University
Xiaosong Ma, Qatar Computing Research Institute, HBKU
Ethan Miller, UC Santa Cruz
Changwoo Min, Virginia Tech
Beomseok Nam, Sungkyunkwan University
Sam H. Noh, UNIST (Ulsan National Institute of Science and Technology)
Ivy Peng, Lawrence Livermore National Laboratory
Florentina Popovici, Google
Abhishek Rajimwale, Dell Technologies
Raju Rangaswami, Florida International University
Jiri Schindler, Tranquil Data
Steve Smaldone, Amazon Robotics
Keith Smith, MongoDB
Michael Swift, University of Wisconsin-Madison
Haris Volos, University of Cyprus
Avani Wildani, Emory University
Wen Xia, Wuhan National Laboratory for Optoelectronics
Jason Xue, City University of Hongkong
Gala Yadgar, Technion - Israel Institute of Technology
Erez Zadok, Stony Brook University